NordVPN Won't Connect? - Here's How To Fix It
Advertising Disclosure


Many or all of the companies featured provide compensation to us. These commissions are how we maintain our free service for consumers. Compensation, along with hours of in-depth research, determines where & how companies appear on our site.
Many users have to go through these problems. The root of the problem can be different across multiple platforms like Mac, Windows, Linux, iOS and Android. Even Ddifferent versions of the same operating systems can have different reasons for failure.
However, don't worry because we have everything covered for you. This article discusses common Nord VPN connection issues and how to fix them.
Fixing Slow VPN Connections
A VPN does can make your connection a tad slower than the original connection. However, if they it causes a huge drop in speed, the situation is alarming. You should check what the underlying issues behind the problem are. A user can try the following methods to resolve slow connections in Nord VPN.
Your choice of server for the VPN connection can be the reason behind your lagging connection. The closer a person is to the server he or she is trying to connect, the better speeds he they will have upon connection.
The amount of traffic on a particular connection also has an effect on the speed that the server provides. Servers with reduced traffic levels offer a higher speed than servers that are crowded with users.
Most top-performing VPN clients don't force you to connect with servers of their own choice. Users have the option to select the server they want.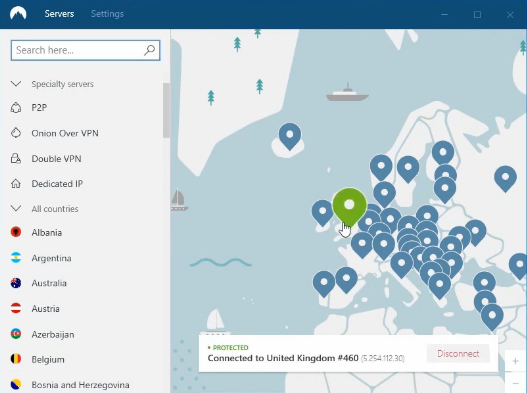 Fortunately, Nord VPN has a collection of more than 5,200 servers to choose from. To change the server, you only have to open the client, select your favored server and confirm it. To check whether the new server is better, you can run it through a speed test.
However, if your VPN service runs through your router, you will have to go through your router settings to change the server.
Your networking port acts as a bridge between your computer and the VPN you're using. To understand how ports in computer work, you can re-imagine them as physical ports.
The computer directs traffic from the VPN server to a specific port. On the other hand, it designates networks from other places to other ports. This helps the computer to ensure that traffic from various places doesn't mix up.
It's easy to assume that every port has the same speed. However, this is not the case. Occasionally, changing ports can increase the speeds of your VPN service.
Some ISPs cheat on you and numb the speed on specific ports. On other days, the difference in speeds after changing ports can have no apparent reasons at all. So it isn't a bad idea to try improving your speed by changing the ports of your VPN.
There are two main networking protocols in computing environments: The Transmission Control Protocol (TCP) and User Datagram Protocol (UDP). TCP is more widely used across the internet because of its the extra -steps it takes to prevent faulty connections.
TCP has an error correction mechanism that enables it to know which data didn't arrive correctly. The protocol demands corrupted data packets to be resent. On the other hand, UDP doesn't have error correction but provides a better speed than TCP. The connection is less reliable; however, the speed makes up for it.
Although you should keep an out for poor connection quality, changing between protocols can help you access higher speeds.
Change Tunneling Protocols
An excellent VPN service like Nord VPN provides you with multiple tunneling protocols. While understanding them and exploiting their capabilities isn't something everyone can do, it always helps to know.
OpenVPN is considered to be the best VPN tunneling protocols out there. It is open source and has a reputation for excellent speed. However, sometimes changing to L2TP/IPSec can be a good idea if you want to boost up your speed.
L2TP/IPSec protocols aren't known for their extraordinary security features but are good at establishing quick connections. The protocols are great for users who want to bypass regional restrictions without slowing down their speed. However, we don't recommend using these protocols if you use Nord VPN for security or privacy.
Disable Local Security Software
Well, you should restrain from disabling your security software and if you can avoid doing it, you should. However, some antivirus programs scan even outbound connections for extra security.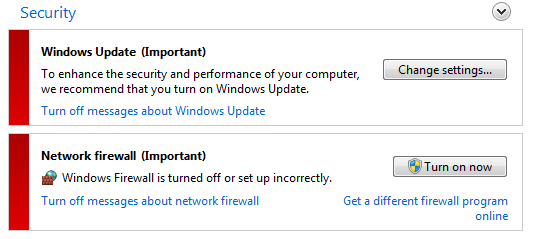 This can lead to much slower connections than normal. You should try to disable it temporarily to see if the connection speed improves.
"A good VPN will encrypt your data, by redirecting your traffic to a secure tunnel, concealing your online presence from eavesdroppers and prying eyes of governments and local ISPs. Besides, a VPN will give you options to change your physical location to anywhere in the world – as long as the VPN has coverage in your target location."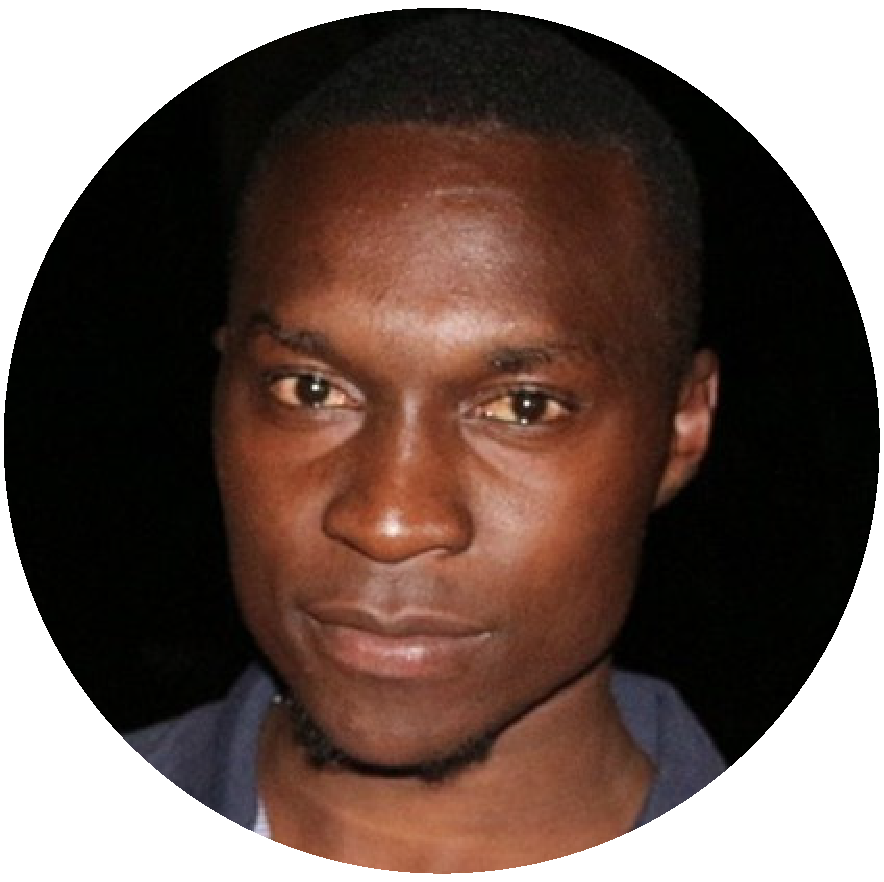 Cyber-Security and VPN Expert
When Nord VPN Fails to Connect
As discussed before, Nord VPN operates across multiple platforms and may have different fixes for each particular operating system. Below we'll explain what steps you need to resolve connection issues in each platform.
Sometimes, Nord VPN can face problems connecting to servers in Window 7. Whatever you do, it may not seems to have no any effect on it. In such cases, logging in and out, disconnecting/connecting and even reinstalling the program doesn't work. This can happen without any issues from the network signal of the VPN.
The standard way to resolve connection issues of Nord VPN in Windows 7 is to refresh the connection on the VPN client. When you do this, the bar at the top will slide towards the right while attempting to connect. However, it will fall back to the left when it fails to connect.
The official Nord VPN website suggests the following options to put a stop to these problems:
The website gives provides some handy tips to fix connection issues. However, it's possible that the problem will still persist. One of the reasons behind the complications in connecting the VPN may be that you have changed your password recently. Sometimes, the software might have problems recognizing your identity after a fresh password change. Try changing your password again and re-log your account.
Another reason might be that the IPv6 protocol itself. Some users report that after turning this protocol on, it's hard to connect to any server, let alone browse the internet. However, it worked for some people and with others switching the protocol had no effect.
Most of the problems can be traced back to faulty installation or configuring wrong settings. In any case, try reinstalling the software, using the following instructions: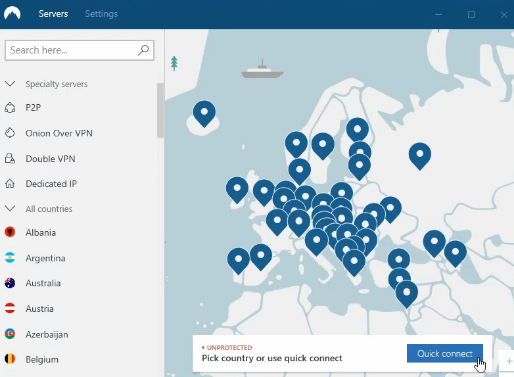 There is no problem with the Windows 10 OS itself. However, the Nord VPN client has some issues it has to debug.  Most of these shortcomings can be fixed by disabling the IPv6 protocol.
If the problem persists, you can issue a ticket to Nord VPN's capable customer support. You can do so easily straight from the application. Go to the Diagnostic option in the Advanced Settings section, extract the application data and forward it to the support staff through your ticket ID. The customer support will respond with a detailed solution shortly.
Another persisting problem is the VPN's failure to connect to Amazon. Windows 10 users often wonder how to access Amazon using Nord VPN. The browser gets stuck at establishing secure connections and fails to move on.
After that, users are greeted with error messages like – "TLS handshake fails due to cipher mismatch." At Sometimes, the VPN succeeds to reach the website but with missing images and disfigured interface.
This problem is consistent across other servers and is due to Amazon's intentional block against Nord VPN. Only the Canadian server is able to render the site effectively. You can access Amazon through Nord VPN by selecting Canadian servers.
This problem is consistent across other servers and is due to Amazon's intentional block against Nord VPN. Only the Canadian server is able to render the site effectively. You can access Amazon through Nord VPN by selecting Canadian servers.
Nord VPN is one of the few VPNs that work on Linux-based operating systems. Users prefer these operating systems because of their extra security capabilities and swift run-times. However, they are a bit complex for the average user and are preferred by people with software backgrounds.
Nord VPN works in sync with the operating system's fast and secure functions. If the VPN ever fails to establish connections, you can resolve it by reinstalling the tunneling protocol. This process requires significant know-how of complex Linux systems. However, people already using this OS are used to its complications.
To install OpenVPN on your Linux system, you have to:


You can fix Nord VPN connection issues on Mac OS by setting up OpenVPN tunneling protocol on the device. It can be done by the following procedure: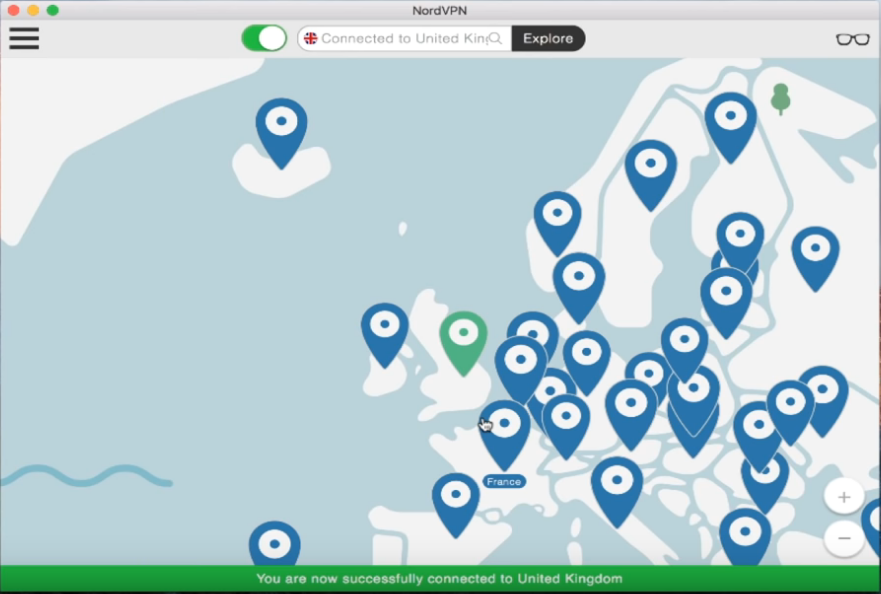 However, you can also try to resolve this problem by: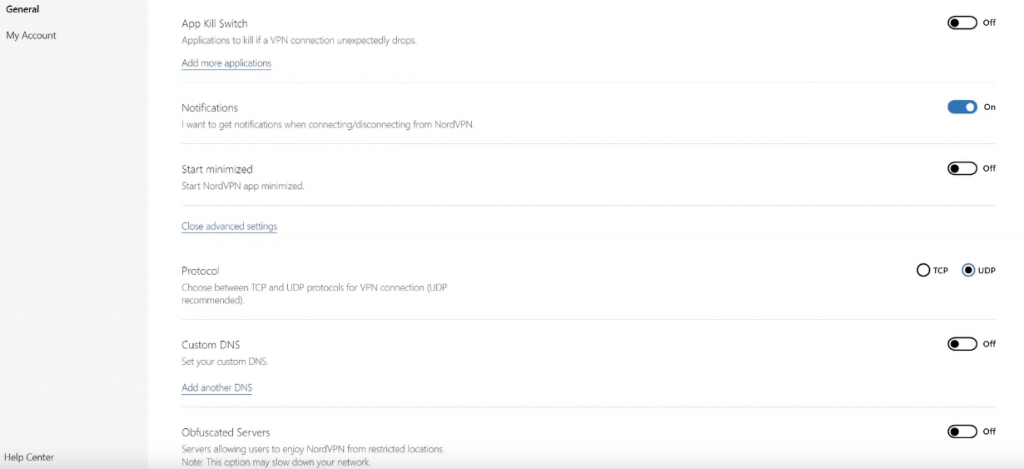 Nord VPN can also run into connection problems when it is being used on iOS.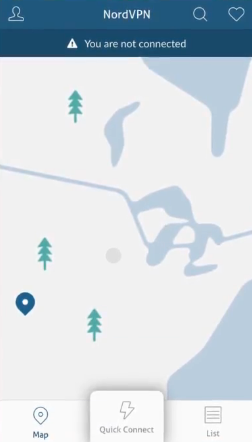 Fixing Nord VPN connections on iOS is, however, quite pretty straightforward. You just have to follow these steps:
Whenever you face any issues with Nord VPN, the best way is to consult the reliable support team of the VPN. The official website is also filled with valuable feedback, latest fixes and updates related to Nord VPN.
Nord VPN is one of the most reliable VPNs in the market. Most of its connection issues can be taken care of by reinstalling the software or by nudging the settings a little. For secure and anonymous browsing, use Nord VPN now.
Protect yourself from hacking and surveillance with 256-bit AES encryption, DNS/IPv6 leak protection, kill switch, and split tunneling.
HIGH SPEED, ULTRA SECURE, AND EASY TO USE. INSTANT SETUP.
Advertising Disclosure


The information we provide you is free of charge and a result of extensive research by our product experts. We use affiliate links in our site that provide us with referral commissions. While this fact may not influence the information we provide, it may affect the positioning of this information